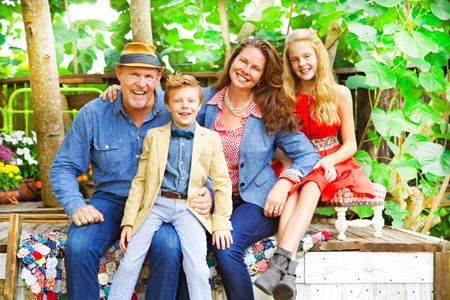 Skeisvoll photography has been in existence for over 20 years providing thousands of unique images for a diverse client base around the world. Projects have included advertising, editorial, catalogue, lifestyle and children's charities.
The team of Monica and Erik Skeisvoll came from the other side of the camera where they were successful models for many years. Much of their inspiration came from the opportunities they were given working with the industry's finest. Their creativity with the camera and set design ignited their love for photography.
As they transitioned into the world of professional photography, they also began their journey helping children and young teens find their way into the industry. They love making young people feel great about themselves and that has become a driving passion of the company. A constant goal is to provide a positive and relaxing atmosphere on set to get those natural moments as they unfold with each image captured. Clients are often rewarded with images that are beyond the expected story line thanks to Skeisvoll's drive, persistence and relationships with the children. It remains their goal to give it all they have for each and every shoot.
The Skeisvoll's creativity whether working with large commercial client, a magazine editorial or a personal project their constant air of support and fun on set allows them to explore new and exciting presentations.
They are ever thankful for the opportunity to live a life of vision and teamwork.
Some notable clients include American Girl, Next Directory, Filou and Friends, Crazy 8, LL Bean, Junior Magazine, Mini Boden, Chasing Fireflies, Ralph Lauren, Lands End and Garnet Hill.
In the end, it is about your image and not where we have been.